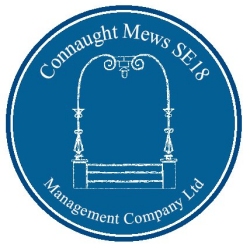 Connaught Mews - Gate Remote Request Form
Additional gate remotes can be purchased at a cost of £35 + VAT (£42) each. Unfortunately the cost of these has now risen as we are no longer bulk buying and do not qualify for a discount.

If you would like an additional remote please complete and print out the following form and enclose a cheque made payable to Redwood Estates Ltd for the sum indicated. Completed forms should be sent to Redwood Estates at the address below. The requested remotes will then be dropped in directly to your flat. For security reasons, remotes will not be posted to addresses outside of the Mews.

Redwood Estates UK Ltd
Gunnery House
9 Gunnery Terrace
Royal Arsenal
London SE18 6SW

Alternatively you can ring Redwood Estates on 0208 316 8990 and pay by credit or debit card.
---
Please note : all flats have already been provided with a gate remote. If you have just moved in, the previous owner or your landlord should be able to provide you with one. As such, we now make a charge of £42.00 for replacement remotes.
---