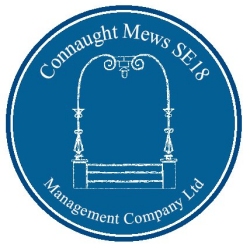 16
th
January 2008
A very happy New Year to you all.
Normally around about this time of year you would have received a service charge bill, however this year there will be a slight delay in these being sent. This is because we are changing the company that looks after our property management and it is sensible for the new company to issue the letters to begin the collection of the service charge.
After 5 years of working with Labyrinth we felt it was appropriate to review their contract. We concluded that we were not getting good value for money and that there were better more local firms. Once we have completed the arrangements with the new company we will write to you to give you the new emergency contact details. However in the mean time you can continue to contact Labyrinth. If you are in any doubt please contact any of the management team, either by email or via the office at 20 Lantern House.
As usual we are doing everything we can to minimise the increase in the service charge. In fact if you exclude any major works, the service charge for the last 3 years has barely changed:
2005 £1,172.13
2006 £1,132.78
2007 £1,166.76
This is despite inflation, increasing bills and having to deal with increasing problems such as abandoned cars and rubbish. However there is a limit to what we can do and we hope that most of you are aware that this year's service charge will be higher. This is partly because we have some major works to undertake, including further damp proofing and painting the exterior which you will have received a letter about. Additionally the Mews insurance policy premium has increased significantly following a revaluation of the property last year.
This year's service charge for Leaseholds will be £1580 and £1480 for Freeholders - we are again able to waiver the £100 ground rent for Freeholders.
And finally just a reminder that the management team meet monthly at the office in 20 Lantern House the first Thursday of the month at 7:00pm. This is an open forum and all residents are welcome. If you have any suggestions on how we could keep down costs we would be very pleased to hear them. The next meeting will be the 7th Feb 2008.