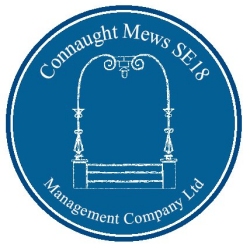 9
th
January 2007
Dear resident,
2006 was another busy year at the Mews. The new carpets have been fitted in all blocks, the tennis court has been cleaned and relined and the entrance to Nightingale House has been repaired. In addition, water butts have been installed on both bin enclosures to assist residents in saving water and additional lighting has been installed to the main gate.
Martin Evans has now stepped down as Chairman after many years service, and we are very grateful for his efforts. The three other first directors remain, and other freeholders are more than welcome to join us if they wish. If you are interested in helping in any way please do contact us.
Our battle against mice continues - a great deal of proofing work has been carried out and a pest control company has made a number of visits. Although we have had some success with dealing with the problem, it does require the continued support of all residents. Please do not leave any food or rubbish out that may encourage the mice.
Development proposals in Woolwich are gathering speed. A meeting was held with the architects working on the Love Lane development, which will see the area between Wellington Street and Grand Depot Road being demolished to make way for new houses, a Tesco supermarket, library and Post Office. In response to our concerns, the developers have agreed to reduce the height of the tallest block of flats nearest to the Mews but we await conformation on traffic restrictions down Grand Deport Road and construction traffic. You may also be interested to know that the Connaught Estate, opposite the Mews on Woolwich New Road, is also scheduled for demolition by 2011 at the latest.
There is a good deal of work to do in 2007. We will be installing additional motorcycle parking next to the Nightingale house bin enclosure, a cover is to be fitted to the bike store, repair work will be undertaken on the pathways, and all the drains are to be jet washed. If you have any suggestions for improvements and/or can help in any way, please do get in touch with us. Email us at cmse18@hotmail.com or drop a note into our office at 20 Lantern House.
We also hope to improve the north pedestrian gate, which can be difficult to close. Please help us to keep the Mews secure by locking the gate behind you - it is easiest to lock the gate if you hold it closed while you lock it. This year's service charge is being finalised and letters will be sent out shortly.
We would like to take this opportunity to wish all the best for the New Year.
Connaught Mews SE18 Management Company Ltd.